Browsing articles in "Media"
Forbes India, in their latest issue, lists the Leadership Awards 2012. Of all the various winners, most inspiring for me was Nitin Paranjape of HUL. Not because he turned around a behemoth in 4 years or because he set it up for the future, but because at 49, he's willing to learn continually.
Not too many CEOs, let alone those commanding an empire of over Rs 1.4 lakh crore (market cap) are willing to have a 25-year-old tutor. One who can teach them the ropes of digital marketing. Yes, most of them will hire a ton of managers to their bidding, but few will spend time and take the effort to understand "what their kids are talking about".
Because by his own admission, he couldn't understand the brave new world his children inhabit. What the hell are they doing spending all their time on social networking sites like Facebook and Twitter? In any case, what are these places all about?
I couldn't agree more with what Sharda Ugra has to say in this post. Since the start of these Olympics Games and indeed before, I've wondered why the Indian media is so trigger happy. It is cruel to say someone 'crashed out' of the games without saying when it happened. In these Games, such a headline would perhaps have been fair to Bhupati/Bopanna after all their hue and cry before the left for the UK. But for the other players, I feel it is essential to also take into account what they have gone through to reach the Olympics before declaring their exits as crashes.
Yes, the performances have been far from satisfactory. The hockey team finished at the bottom. The tennis stars couldn't get home any medals and indeed, their entire campaign was about the bickering that preceded the actual Games. The wrestlers did promise, but as of writing this, only Yogeshwar Dutt has delivered on a medal promise. Saina Nehwal did deliver on her promise, but wasn't the expected Gold. Still, without knowing what has held these athletes back, it's unfair to 'crash' them out.
So far as I can tell, these headlines get rewritten on the desk after a reporter or wire service has submitted it. Those who use wire headlines are simply lazy and anyways deserve an earful! But, for those on the desk who are 'crashing' people out of the Games, it is worth asking what their success story has been thus far… if any. Especially on a global stage. After going through qualification stages.
This perhaps need some sensitizing in the newsroom.
One of the most awaited movies of the year, TDKR completes the Batman trilogy. And it is an almost fitting finale. Almost, because despite clear closure and winding up of all open ends, the movie did leave me slightly dissatisfied.
Everyone now knows the storyline so I won't go on about it. But here are some impressions:
Bruce Wayne has become a recluse. But decides to return as Batman without any knowledge of the existence of Bane. What was so pressing for him to return? Selina Kyle (Catwoman)? He returns from a self-imposed 8-year exile to hunt down a cat burglar?
While the action is brilliant, some scenes in the movie slow down the pace. The menace that Heath Ledger's Joker brought to the screen is sorely missing. Bane and (spoiler alert) Miranda Tate do their utmost to strike fear, but fail. Bane is a towering presence, but not nearly as menacing. With the Joker, you were never quite sure what he could do. He felt no fear, no pain, no remorse… nothing. With Bane, you are sure he will pummel everything in his way into submission. Kind of predictable…
Some things are best left unsaid. When it is revealed that Autopilot did indeed work on Lucius Fox's latest vehicle, the makers should have left the rest to the viewer's imagination. Did Batman survive? Did he die? Is the young policeman really Robin? By answering all these questions in the last few minutes, the makers got closure, but it was too obvious.
Yes, the movie is definitely worth a watch. But unlike The Dark Knight, TDKR won't see me glued to the TV *everytime* it is shown.
Catwoman is a bit too flippant in her attitude. Yes, she's a criminal with nearly no scruples. Very survivalist attitude. But why the change of heart eventually? And why should Batman forgive her for all her transgressions?
And finally, Catwoman cannot pull off riding Batman's bike. No, sir. Only Batman should ever ride that.
If I were to rate it, I'd rate it a 3.5/5. Some scenes are way too long and verbose and slow down the narrative. All in all, money not wasted.
Herd mentality? Or pure stupidity? Why would anyone like a bomb blast headline? Or are we just compelled to click anything on Facebook?
Tough question, I know. But as a viewer or consumer of entertainment, I have to say, it's not that hard to entertain me. I don't demand complicated stories or over-the-top, unbelievable settings. In fact, I want quite the opposite. Something I can relate to. Something I can believe. Something I can smile with or occasionally, feel sad with. Unfortunately, no Hindi TV channel can offer me this.
When I ask for the above, I know I'm in the minority. But this is a sizeable minority, I would like to believe. Pundits would have other opinions supported by floors of papers and polls and research. But hey, no one asked me. Or anyone I know! And all of us want something simple.
Of late, much has been consumed in the form of books and movies. Here's a quick look at which measured up and which didn't:
Steve Jobs: The Exclusive Biography by Walter Isaacson
When the subject grants you complete access, the information will be insightful and thorough. And Isaacson does justice to a subject who perhaps lived four lives in one.
What comes across is the fact that Jobs was no saint. He wasn't the best human being who lived. But he was honest in his work (if not his personal life) and a visionary to boot. Isaacson doesn't idolize Jobs but does a great job of bringing out the human side to the man we have come to idolize.
The detail in the book is fascinating and if anything, it reads more as a thriller than a biography. At the time I was reading this, I had glanced through a couple of other books and there was a 5-hour marathon reading I went through of this book.
One-word review: unputdownable!
Hesher (film)
I normally wouldn't condone violence. But towards the makers of this disaster, I would. I don't know why I sat through this 'coming of age' film. No one comes of age. All that happened was I aged.
IMDB excerpt says:
A young boy has lost his mother and is losing touch with his father and the world around him. Then he meets Hesher who manages to make his life even more chaotic.
Oh my god. How misleading. Seriously, watch this movie if you enjoy the sound of nails on a blackboard. Or if you love to see paint dry.
Yes, I know that IMDB users have rated this 7.1/10. I'm in the 2.9 category! It's definitely not appealed to my cultural sensibilities. It's just f****d up.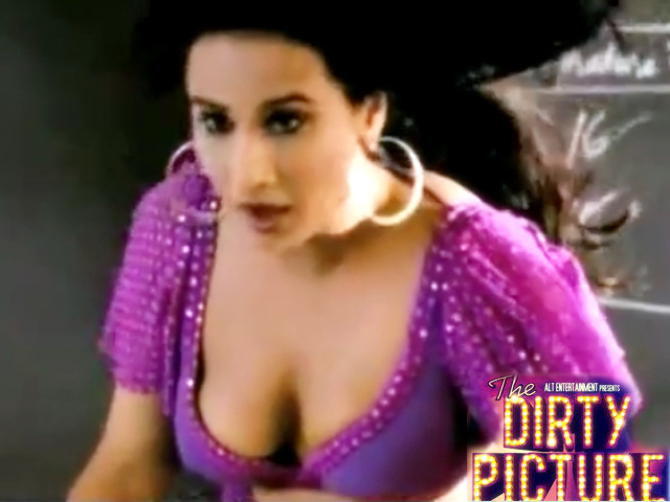 Vidya Balan and her cleavage steal the show. No doubts about it. Close second is Naseeruddin Shah's hanging second chin (or is it the first?). Let's just call it a jowl.
Now, Reshma is a village belle. She runs away on her wedding night to the big city. No problem. No accosting. No potential threats to her integrity. She finds herself housed with a local shopkeeper (Amma) who treats her almost like her daughter. And Reshma enjoys putting of the neighbours' conjugal joys by making sounds of pleasure while eating what seems like Chivda.
She wants to be a film star (not actress, mind you, star). And so she queues up at the studios in Madras looking for any bit role. Offers the doorkeeper there 'anything' in return for entry into the studio. Gets money in return for nothing. Doesn't spend it then, but eventually returns it. *facepalm*
She does make it into the studio, agrees to be whipped as part of the dance sequence and gets her first shot in front of the camera. Mind you, for an inexperienced girl, there's no nerves, no jitters, no inexperience… just raunchy moves that turn everyone on!
Everyone, that is, except the real director who coincidentally on that day wasn't shooting. He chides his assistants and threatens to burn the film. Until the producer rules that he will re-release the film in smaller centres with the song Reshma did.
Dear Mr Sibal,
Further to my previous post lauding your efforts, I now present proof to the naysayers about why you are right. It is absolutely essential we clamp down on these social networks that are increasingly getting to be a nuisance.
What right does any citizen have to clean up their city? Have they spoken to Mr Sibal for his approval yet? It is ridiculous to think that the Almighty, Mr Sibal, would not be notified of such deeds:
The Ugly Indians seem to be Bangalore's answer to the Anna movement. But rather than pointing out all that is wrong with the system, the low-key group members are going about, simply showing how things can be righted. There is no finger-pointing, period. Instead of cribbing about the filth and blaming the lower-rung civil staff, the Ugly Indian has been busy "Spotfixing" in Bangalore. Self-funded volunteers who aggregate through the group's website, email and Facebook page, descend on a particularly neglected (read, filthy) corner of the city where they each proceed to plough in and mend the spot.
And then, of course, there are people like @thecomicproject to whom nothing is sacred. It's sacrilegious to even think of doing such things as below. This fellow, sir, Mr Sibal, deserves your wrath. A legal notice should suffice for now, though. (If you notice, sir, this comic fellow has a page on Facebook with over 1,200 followers. Imagine the havoc they could wreak after such provocation. Tsk.)
There is plenty of other rubbish being said about your Legalness on the Internet. Please know that I, your most humble servant, is bringing all this to you. I insist that you punish these lost souls through so many legal cases in obscure jurisdictions that they won't even have Internet access to crib. That'll show them. Heh!
I believe you would like to gag us on social networks. And I have no intention of criticizing you or getting on your bad side. After all, you are the almighty in power. Messing with you would only bring me grief. And who wants that, now? Eh?
So before I did anything stupid, I thought I'd check with you if I'm allowed to:
Comment on the government's recent FDI plans. I think the government as a whole could be personified and therefore my comments about FDI could, by transitivity, be implied to be about an individual and get me into trouble. In you all-knowing legalese, please advise.
Comment on you recent stand about the proposed restrictions on social networks. After all, anything I say/write could be implied to be a direct comment on your almightiness. And I don't, under any circumstances, want to incur your wrath, O Lordship.
Comment on cinema, media, advertising, etc. Although I work in the field of communication, I am no longer sure what would be deemed appropriate by your Big Brotherness and would not, like before, want to incur your wrath and force you to further clamp down post my insignificant rants.
Question Inquire with you about your thoughts for the protection of the individual on social media or through the media in general that is compelling you to gag the world so. Of course, I agree with your thoughts at all times for you are, of course, THE greatest legal mind in the country and have never uttered a word against anyone or ever been slanderous. Of course, being slanderous or libellous is not an option for a common man like myself for I do not possess your all-knowing legalese to defend myself. (Nor the money, but that's besides the point here).
I request you to kindly enlighten me on the above. After all, I do see this as the future way we can publish our thoughts on public fora. You will need to approve all our thoughts.
I did have another point to laud your efforts, but please do not hesitate to chide me on my childishness if that is what the query seems like… Being in the public eye, the politician is subjected to criticism or ridicule across most democracies. They take it on the chin and the public feels like they have had their say. Of course, these democracies are run by Western idiots with no morals and whose public don't need any saving. Thankfully we have you. After the scores of local moral police who have saved the country over the last few years, you sir, are a godsend to deliver us from the wallowing pit that is the social network. I must thank my luck to be alive in such free and revolutionary times.
May God (i.e., you) save India. Good luck, sir.
WTF is that? I get a ton of spam daily. I painstakingly mark it SPAM or delete or unsubscribe. But then I got this with one such mail sent to me by pr@metaplume.com (wtf, again!):
This email with sent to you because you have a publically listed email address and having looked at information available about your interests, we decided you might be interested in our newsletter. If this is not the case, please excuse the interruption to your day and let us know that you would prefer not to receive our newsletter in the future.
I don't think the above notice absolves them of their wrongdoing – SPAM! And what the hell is a publicly listed email ID? Is there a directory that's publicly accessible? Can I see it?
And, yes, dear metaplume.com, I don't want to say "Please unsubscribe me" in my unsubscribe mail (seriously, no one-click unsub?). I want to use much harsher language. Words starting with f and m and the likes you probably didn't know exist. Because you made me rant.
I run a digital agency. We send mailers on behalf of clients and for ourselves. We painstakingly maintain a subscriber list and guard it with our lives. We've had offers where one client wanted to send to another's list. We refuse. All subscribers on all our lists are opt-in. This choice is given to them at the time of registration. Or they can opt-in later.
In the above case, I don't even know what metaplume.com is (I did subsequently check it out and looks like an SEO farm of articles). Sounds like a polluting company. So far, they've lived up to their name on the Internet. Not cool.
No public Twitter messages.
Elsewhere
Previously…
Listed
Best Blogs of India